Wallbox Chargers – Home chargers are becoming increasingly popular for those who own electric or hybrid cars and need a convenient charging solution. Wallbox chargers offer several advantages over using a standard plug, including improved safety, speedier charge times, convenience, and more efficient energy management.
The Wallbox charger range includes several models that are ideal for home and business use. The Pulsar models simplify home charging, while the Copper SB chargers are more suited to businesses and car parks.
Wallbox has also created a range of smart chargers, including the Quasar and Duo series. These are designed to meet the needs of electric vehicle drivers who need more control over their charging process, including the ability to charge or discharge the EV or to charge more than one vehicle at once.

What is Wallbox?
Wallbox was founded in 2015 near Barcelona with the goal of developing an EV charger that did much more than other chargers. Expanding to China in 2018 and North America in 2019, the business continues to grow and develop new ideas that improve the user experience for drivers of electric vehicles.
Wallbox also offers various online services to help users manage their charging, such as the Wallbox app. This allows users to remotely monitor, control and update their Wallbox chargers and energy management solutions. Wallbox also offers a range of customer services and technical support.
Wallbox charger capabilities
Offering fast charging with a power rating of 7.4kW or 22kW (where available), the Wallbox Pulsar charger can be installed at your home either on an outside wall or within a garage. Integration with smart assistants means you can control the Wallbox charger with the Wallbox app or even with Amazon Alexa or Google Assistant.
The myWallbox portal and Wallbox app provide a comprehensive range of options and functions to satisfy almost any EV owner, including the ability to view real-time statistics, program the charger to only be active when cheaper electricity rates are available, and monitor and control the charger remotely.
The app also allows the charger to be blocked, thereby preventing unwanted and unauthorised use.
If you own a smartwatch, you can also use an app to receive notifications about the charging status and monitor and control the charger wherever you are. You can even get reminders to plug your vehicle in to take advantage of a scheduled charging routine.
For homes or businesses with more than one charger, the Wallbox app also allows power-sharing control, distributing available power evenly among all chargers. (More info on Home Charger for Electric Cars )
The Pulsar Wallbox charger is compatible with products, including the Eco-Smart solar charging solution, which makes it even more economical to drive an electric vehicle. Wi-Fi and Bluetooth connectivity are standard, and Wallbox chargers are available in two colours.
Wallbox Chargers – Wallbox charger design
Small and compact, the Wallbox charger is a good choice for a discreet charger. The Pulsar chargers are instantly recognisable due to their "halo" lighting that surrounds the front face of the charger. Different colour and pattern combinations indicate the status and charging activity of the device. For example, blinking turquoise lights indicate scheduled charge ready mode is enabled.
Created with a modern design, every Wallbox charger looks great and fits in with almost any house or car park layout.
Although minimal aesthetic customisation is available (a choice of two colours), the Wallbox charger range more than makes up for it with the functions available.
Wallbox Chargers – Wallbox Innovation
From its roots in Barcelona, Wallbox has innovated and created leading-edge EV charging products with the goal of making electric mobility more accessible. Wallbox continues to work on new features for the Pulsar charger range, as well as expanding into other areas, such as energy management software solutions. Wallbox chargers are used in over fifty countries worldwide, and Wallbox continues to expand into new markets as demand for electric vehicles increases.
Wallbox chargers are designed with user experience in mind, and the range offers some of the most advanced EV charging experiences available today. Wallbox chargers come with a great range of features that allow owners to control their EV charging more efficiently, conveniently, and safely.
The Quasar product range enables electric vehicles to be transformed into energy sources. Featuring bidirectional charging technology, you can power your home or even return energy to the grid. These features rely on compatible devices and an energy provider that is compatible with this technology. However, including these options in a home charger certainly ensures that Wallbox charger owners have access to the latest EV charging technologies.
All Wallbox chargers meet or exceed both national and international standards, making them a safe and reliable choice for your home or business. Wallbox also offers a generous warranty and the ability for chargers to be mounted in locations including walls, pedestals, and even ceilings.
If innovation and exciting features are high priorities for choosing your EV charger, a Wallbox charger is likely to be a good choice for you.

Should you choose Wallbox chargers?
A Wallbox charger is designed to provide a safe and secure charging solution for electric vehicles. All models offer fast charges and the ability to control your charger remotely using an app (including a smartwatch app).
When you're looking for a charging solution that is stylish, compact, easy to use, and offers advanced functions, Wallbox is a great choice. Wallbox chargers offer many innovative features and take advantage of some of the latest technology available, making them the perfect solution for electric car owners. ( More info on Electric Car Maintenance for New EV Owners )Wallbox has clearly done its research and developed a comprehensive range of intelligent, fast and convenient EV chargers that are well-suited to both domestic and business use. ( More info on Buying an Electric Car in Ireland )
With a range of models to choose from, Wallbox provides something for everyone – from those who require basic home charging solutions to businesses that need more complex power management systems. Wallbox is revolutionising how people charge their electric vehicles and is fast becoming one of the most popular charging solutions on the market.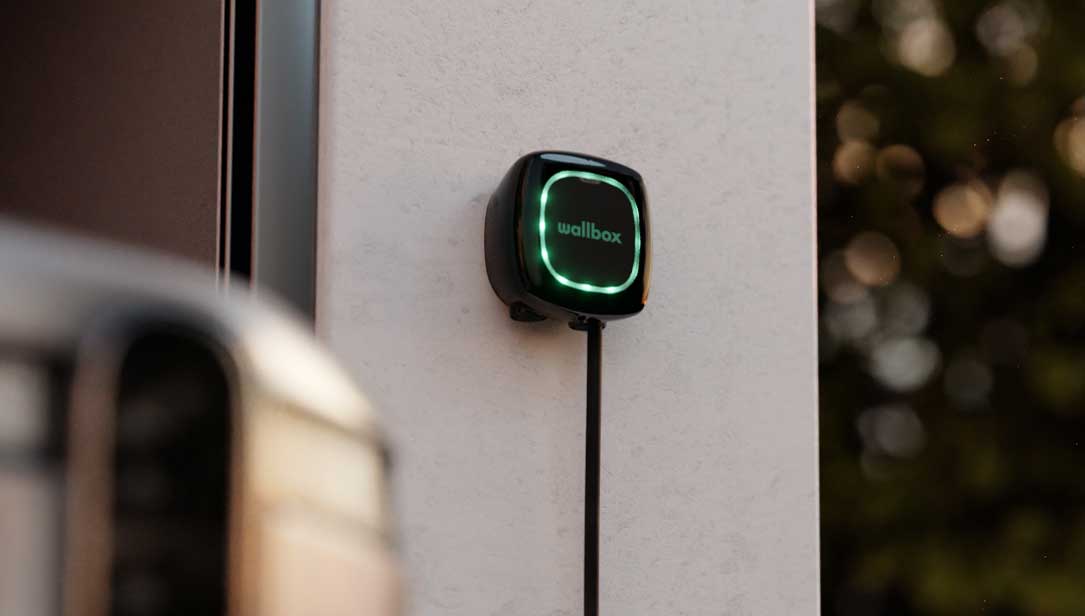 Related searches: wallbox pulsar plus, wallbox charger price, wallbox charger review, wallbox charger Ireland, wallbox pulsar plus price, wallbox pulsar plus review, EV home charger, wallbox pulsar plus Ireland
Ever wondered about Car Chargers Ireland and the Common Misconceptions About EV Charging in Ireland ?