Quick Navigation
The SEAI Electric Vehicle Home Charger Grant is an innovative program that will help people get home chargers for their electric vehicles. This grant was created because people believe there are many barriers to owning or leasing an EV, and one of the major obstacles is the cost of installing a charger at home.
While there are certainly opportunities to save money in regard to the operation of your vehicle – running on electricity is cheaper than using petrol or diesel – it is this initial outlay that can put people off making the switch.
The SEAI Electric Car Grant Ireland provides funding to help with the installation costs of a home charger. The scheme began in 2018 and can provide a grant of up to €600 towards the purchase and installation costs of an EV home charger unit.
Do you qualify to access the funding? Let's find out!

Am I Eligible for the Electric Vehicle Home Charger Grant?
The SEAI Electric Vehicle Home Charger Grant is only available to households in Ireland that do not have a home charger and are considering purchasing one. Also, you must be the owner of an eligible new or second-hand electric vehicle (EV) purchased from January 1st 2018 onwards.
The SEAI maintains a list of eligible vehicles on their website (https://www.seai.ie/grants/electric-vehicle-grants/electric-vehicle-home-charger-grant/eligible-evs-for-the-home/index.xml). Vehicles from every major manufacturer are included, and you are advised to contact them directly if your particular make and model is not shown on the list.
As the initiative is to encourage the use of electric vehicles, the SEAI are open to adding new vehicles to the list to ensure everyone can access the benefits.
The vehicle must be registered for private use so as to be eligible for the electric vehicle home charger grant, and both Battery Electric Vehicles (BEVs) and Plugin Hybrid Electric Vehicles (PHEVs) are eligible.
Your electric vehicle will need to be parked at an off-street parking location as the charging point cannot be used to charge vehicles that are parked directly on the street. Additionally, the charger will need to be connected to the fuse board of the home of the applicant, which means it needs to be relatively close to the physical building of your home. If a drive or garage is available, they provide the ideal location for an EV charger.
Finally, the electric vehicle charger grant can only be awarded to a property that has not been previously associated with a previous EV vehicle grant from the SEAI or ESB Ecars.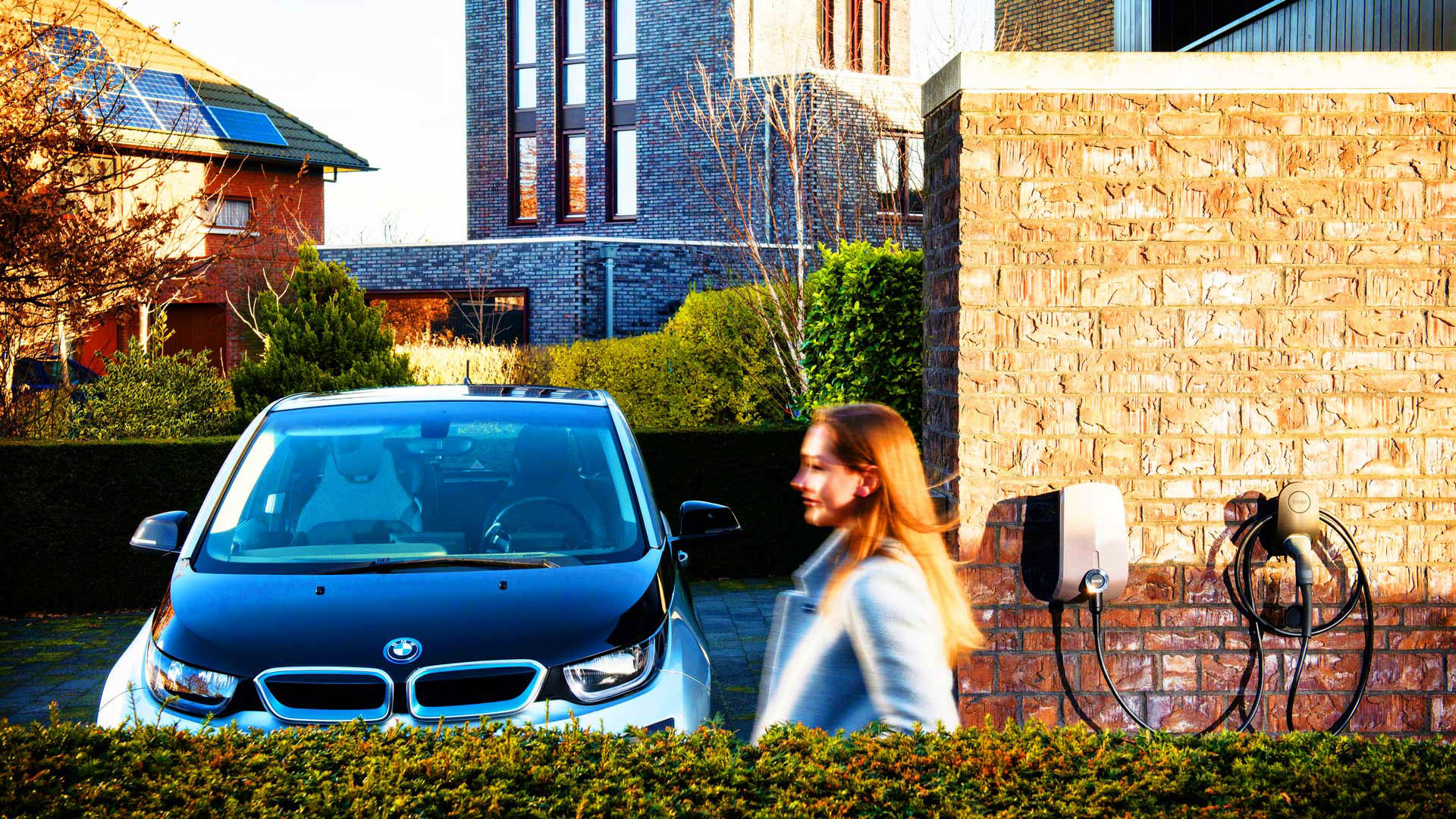 How Do I Apply for the Electric Vehicle Home Charger Grant?
An EV charger grant is only valid for chargers that are installed by fully qualified professional electrical installers. Choosing anyone other than a professional to complete the task will not only make you ineligible for the grant but could also have dangerous consequences.
Electric Car Charger .ie is owned and managed by Phoenix Electrical Services. Therefore, you'll receive the benefits of more than 35 years of experience as an electric services provider (ESP) and the knowledge that comes with it.
To apply for the EV home charger grant, you need to ensure you are eligible (as above) and that no work has yet begun – the grant cannot be applied for retroactively. Next, you need to contact your ESP to obtain professional advice on how to proceed.
We'll come to your property and conduct a free survey. This helps to determine the best charging solution for your individual needs, and guarantees that the charging point can be installed safely and in the correct location. There are several types of EV chargers available, so it is important that the right one is chosen.
Next, you need to apply directly at www.seai.ie for the grant. Information you'll need includes the MPRN (Meter Point Reference Number) from your electricity bill and the make and model of your EV. You'll also need to know the battery size that is installed in your vehicle.
You will be contacted by letter confirming your grant, usually within two weeks of your application. It is important not to start work before receiving this confirmation as it will be deemed ineligible for the purposes of the grant.

Can I Claim the Electric Vehicle Home Charger Grant for a Second-Hand Electric Car?
As long as the purchase by the applicant took place after the first day of 2018, yes. Vehicles that were purchased prior to that date by the applicant are not eligible for the grant.
This means that older vehicles are eligible for the grant, but they must have been purchased by the current owner in 2018 or later.
Can I Claim the Electric Vehicle Home Charger Grant for a Company Car?
No, the grant is only available for vehicles registered for private use. Other grants are available for commercial usage, but the business will need to apply rather than an individual.
Do I Need to Use a Certified Installer?
Yes, you must use a certified installer for the installation of your charger. This is an eligibility requirement of the grant, and important for your safety.
ElectricCarCharger.ie is a certified professional ESP, making us the ideal choice to install your electric charger.
Are Other Electric Vehicle Grants Available?
Yes, other grants are available for both private and commercial vehicles, including grants to help with the initial purchase of the vehicle. With a potential 74% saving in fuel costs when driving an electric vehicle as compared to a vehicle running on fossil fuels, it makes sense to make the switch.
Remember, to apply for the EV home charger grant, you'll need to own an electric vehicle already – you cannot apply for the grant without owning such a vehicle.
How Do I Get Started With an Electric Car Charger Installation Grant?
Simply contact us today, and we'll help you decide on the right home charger and give you all the information you need to apply for the EV home charger grant. –
Electric Car Charger Ireland, Suite 1, Rear Unit 7, Church Place, Glenageary, Co. Dublin, A96 A9Y0, | Phone: +353 1 515 93 36 – DRIVING DIRECTIONS
Download OUR SUPER HELPFUL GUIDE below: