If you have an electric vehicle, you'll know that charging it is important – but are EV charger installers important too? You need to know the factors to consider when hiring EV charger installers, and the pros and cons of different experience levels.
Electric Car Charger Ireland is operated by Phoenix Electrical Services, a company with vast experience and expertise in the electrical business. Working with clients of all kinds for over 35 years, we understand the requirements for EV charger installers, what our customers need, and how to deliver the highest level of service.
When you start searching for "EV charger installers near me", we know that we will be the right choice for you.
1. Can any electrician install a car charger?
In theory, most electricians and electrical companies can install EV chargers. However, as with any installation, some have more experience than others – which is why it's important to know what you should look for when taking on an installation project of this scale.
To get the best from your investment in a car charger, it's advised that you consider looking for EV charger installers with the right qualifications and experience.
2. What qualifications does an EV charger installer need?
An EV charger can theoretically be installed by anyone with no qualifications – but this is certainly not a good choice. If you are considering applying for a grant from the SEAI to help with the installation cost of installing your charger, it is a requirement that a fully qualified electrician completes the task – and that they are registered accordingly with Safe Electric Ireland.
It is vital that any installation meets specific requirements to ensure safety and performance, and these qualifications and registration help to assure this. As the Electric Car Charger Ireland team has been working with car chargers since they became available in the market, we adhere to these requirements, and so should you when you search for "EV charger installers near me".
3. What is an approved EV charger installer?
In Ireland, there are two main organisations working to help ensure that the installation of electrical products complies with the regulations and best practices from a safety perspective. These are Safe Electric Ireland and ESB Networks. Electric Car Charger Ireland works with both of these bodies to ensure that every installation is carried out as safely as possible, giving you peace of mind.
The Sustainable Energy Authority of Ireland (SEAI) provides approval to electricians who meet certain requirements and skill levels. If you are looking for EV charger installers, look out for those with the relevant qualifications – such as SEAI approval – and are registered accordingly.
It is crucial that the installation of EV chargers meets a number of requirements so that they can operate safely and effectively. This will help to ensure that your investment in an electric car charger delivers excellent performance and gives years of trouble-free use.
By choosing SEAI-approved EV charger installers, you'll get the highest quality installation service from professional electricians. We believe professionalism and safety is a top priority when it comes to electrical services.
4. How much does it cost to install an EV outlet?
The cost to install an EV charger will vary from job to job, as every installation is different. The price is dictated by several factors, including the location of the charging point and the type of charging point that needs installing.
The easiest way to discover the cost of installing an EV charger at your home or business is simply to get in touch with us. We'll discuss your options and offer a free site visit survey to provide a quotation for you.
5. How much does it cost to install a Level 2 EV charger?
The price to install a Level 2 EV charger will depend on the same aspects as any EV charger, such as the location and accessibility of the charging point. A Level 2 charger provides faster charging than a Level 1 charger, but will usually be more expensive – something to consider when installing one.
The Electric Car Charger Ireland team has experience with installing both types of chargers and will provide a quality service at a competitive price for whichever option you choose.
6. Is a Level 2 charger worth it?
A Level 2 EV charger is worth every penny and will provide faster charging than a Level 1 unit. We always recommend that our customers look into integrating this feature as the extra speed means you can spend less time waiting for your vehicle to charge and more time out on the road.
EV charger installers can install either type of charger for you. While a Level 1 charger is great for overnight or slow charging, if you're in a rush, you'll appreciate the extra speed offered during the charging process with a Level 2 charger.
If you're considering installing an EV charger in your home, you should seriously consider which type of charger best suits your lifestyle.
7. Can I install an EV charging point myself?
While anyone can technically install an EV charger themselves, it is not recommended that you do this if you want the job to be carried out correctly. This is because all chargers must be installed correctly in order to meet certain regulations, and to ensure they are operating safely.
Electric Car Chargers Ireland is a fully qualified team of electricians with the expertise to complete any EV charger installation – and we can provide proof of this too. This means you get peace of mind when it comes to choosing us as your installer.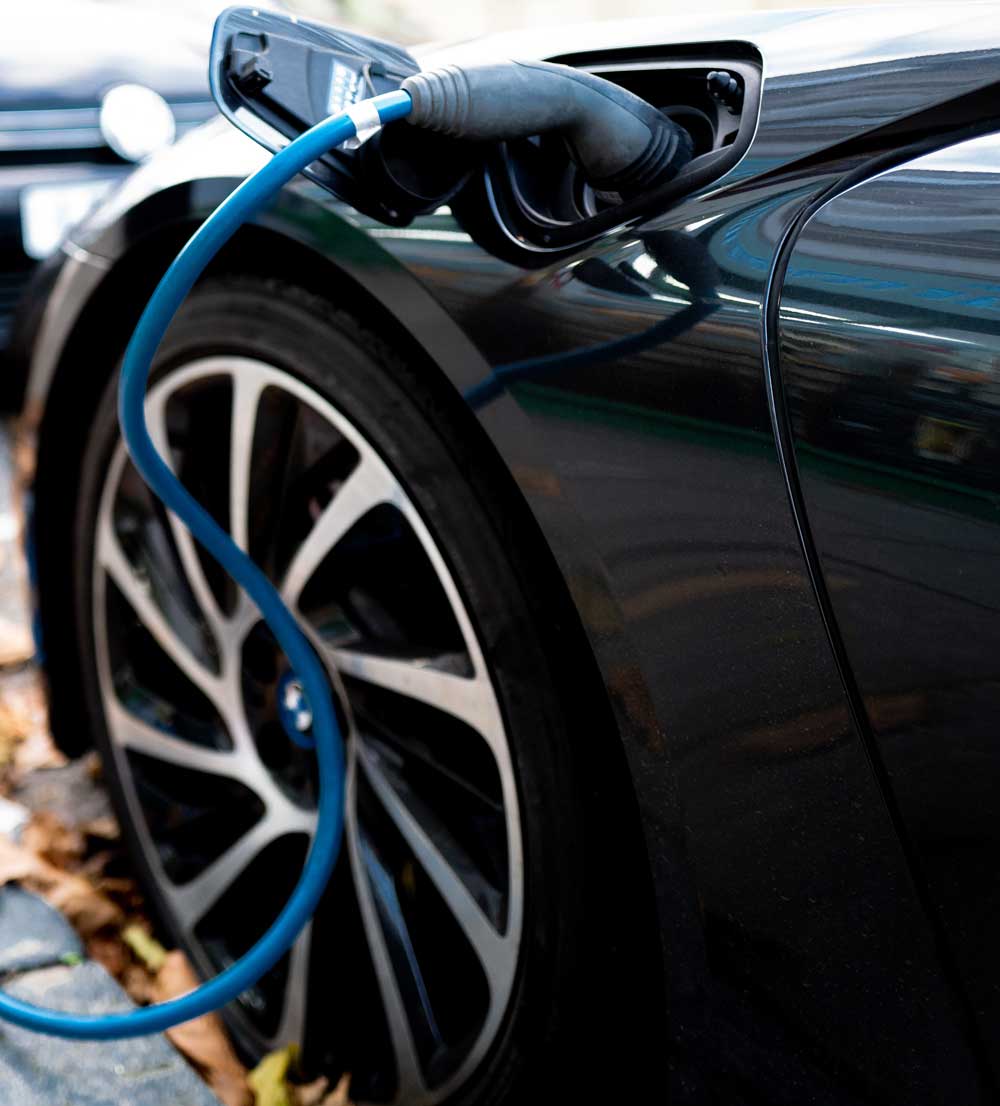 What should I be looking for in a qualified EV charger installers near me?
Approval from the SEAI and the appropriate electrical qualifications are essential. We are fully qualified, fully insured, registered with the proper authorities and bodies, and certified in many related disciplines. If you want a safe installation that does exactly what you need, we have the right qualifications to make it happen.
Additionally, experience is important too. With over 35 years of electrical installation experience, you know that we'll be able to satisfy all your requirements.
We're the EV charger installers you can trust with every aspect of the job.
---
Interested in Wall Chargers For Electric Cars & How Do Electric Cars work ? – Read our latest blog post to gain some insight into the world of electric vehicles.