Fast EV Chargers – Most people will charge their EV at home overnight. This is convenient and simple but will only provide you with a limited range. Should you wish to travel further, you might need to be on the lookout for fast EV chargers during your journey.
As their name suggests, fast EV chargers can charge your vehicle much more quickly than standard chargers. However, they can also be more expensive to use. Here's what you need to know about fast EV chargers so that you can make the most out of them on your travels.

What Are Fast EV Chargers?
Fast EV chargers can charge your vehicle's battery much more quickly than a standard charger. They work by providing a higher kW rating of electricity to your electric car, which allows the battery to charge at a faster rate.
A standard home charger for electric cars will be 7.4kW or higher, whereas a charger with a 3-pin plug might be as low as 2.4kW. If your battery has a capacity of 80 kWh, the former will charge it in just over 10 hours, while the latter could take over 30 hours to provide a full charge.
A dedicated home charger is the right solution here, but if you need to top up while on a road trip, even a few hours could be too long.
However, if you find a charger with a higher rating, for example, 50 kW, it can charge an 80 kWh battery from 0 to 100% in just over 95 minutes. With a 150 kW charger, it takes about half an hour.
Public IONITY public ev chargers are fast EV chargers with a rating of 350 kW. You could theoretically charge an 80 kWh battery in just 13 minutes! However, remember that your vehicle will have a maximum charging rate. If your vehicle can only charge at 50 kW, using a 350 kW charger is possible, but you won't see any benefit over a 50 kW charger as the charging rate is automatically reduced.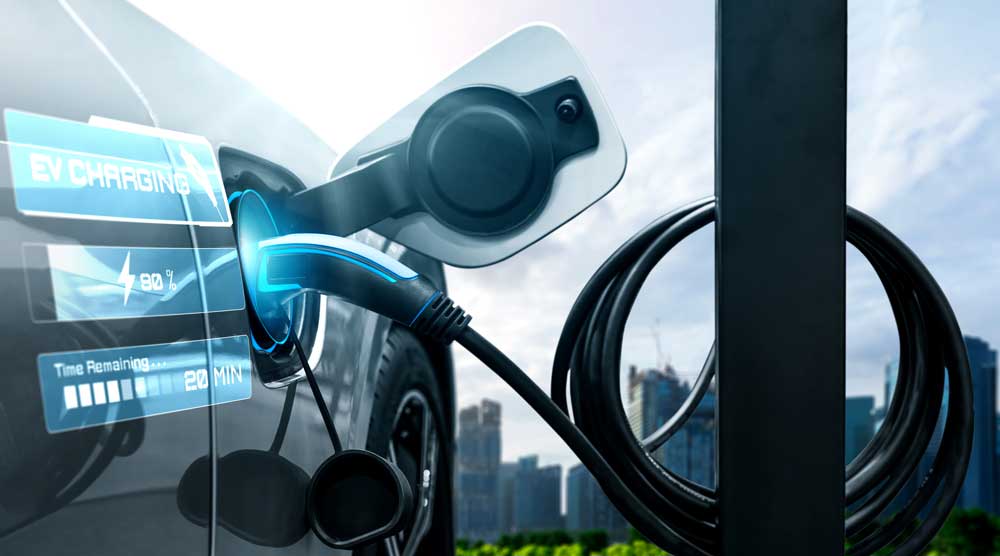 EV charging stations
Fast EV chargers can be found at EV charging stations across Ireland. ( More info on – Electric Car Chargers for Hotels ) Most EV charging stations will provide 22 kW charging as standard, with fast EV chargers available in certain locations. Fast EV chargers in Ireland are not necessarily available at all sharing locations, and EV owners are advised to plan their journeys according to their needs.
How to Use Fast EV Chargers
While fast EV chargers are becoming more prevalent, they're not always straightforward to use. Some fast EV chargers might require you to have an account with the provider, while others might need a special card or fob.
To use a fast EV charger, first, locate a station that's convenient for you. Once you've found a station, check to see what type of fast charger it is and whether or not you need an account.
Simply plug in your vehicle and wait for the charging process to begin. You might be required to enter some information (e.g. connect to your account) before charging begins, or you may just need to provide a payment method. The time it takes to charge will depend on the fast charger's kW rating and your vehicle's battery capacity.

Can you use fast EV chargers at home?
Most fast EV chargers are found at public charging stations, but you can also get fast home chargers. These dedicated home units can provide up to 22 kW of power and will charge your vehicle much faster than a standard home charger.
To use a fast home charger, you'll need to have it installed by a qualified electrician. Your home will also need to meet specific requirements to provide that level of power, so a site survey is required before any work can commence.
Fast EV chargers for your home can be expensive, but if you charge your vehicle regularly at home and need to get on the move quickly, it could be worth the cost.
Do you need a fast charger for your electric car?
The answer to this question depends on how you intend to use your electric vehicle. A standard home charger will be fine if you only charge your car at home and never need to worry about range. However, if you frequently travel long distances or want the peace of mind of being able to charge quickly when needed, a fast charger could be a worthwhile investment.
If you're considering buying an electric car, it's worth checking what fast-charging options are available in your area and whether they fit with your driving habits.
The fastest EV chargers
Public charging points from IONITY can be found at 5 locations in Ireland (M1 at Citynorth, M11 at Gorey, M7 at Kill, M8 at Cashel, and the M6 at Athlone) and offer charging at up to 350 kW. You'll need to use a QR code or an app to pay.
Meanwhile, 150 kW Tesla Supercharger stations are becoming more common in Ireland. Payment is through a Tesla account, and many Supercharger stations are specifically for use by Tesla owners, although this may change soon.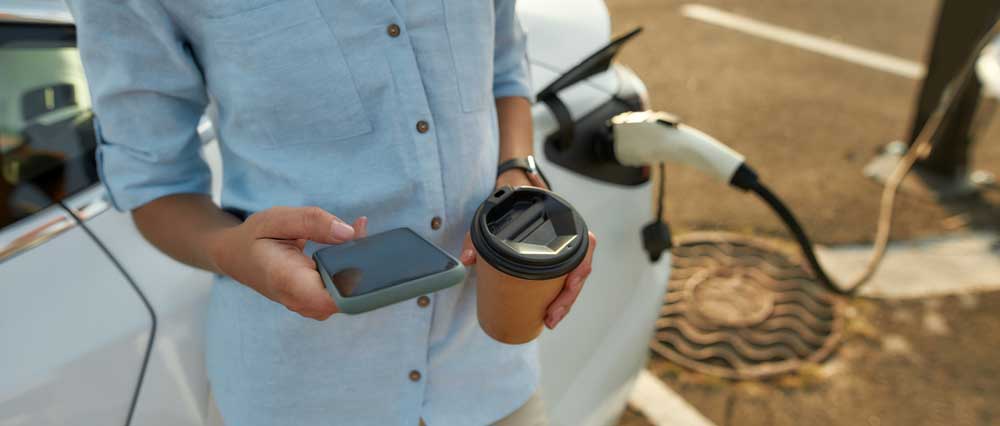 ESB EV charging
ESB fast charger locations can be found nationwide, offering competitive charging prices with payment options, including an app and regular credit or debit cards.
ESB charge points now occupy hundreds of locations and can provide charging between 22 kW and 150 kW.
Lidl EV charging app
The Lidl EV charging app (EasyGo) is available for both iOS and Android and provides access to fast chargers at all Lidl stores in Ireland. By the end of 2022, Lidl expects to have over 130 charging points available across the country.

Fast chargers Ireland map
If you need to find your nearest fast EV chargers, an online map can be helpful. ESB EV charging is made simple with ESB's own map at https://esb.ie/what-we-do/ecars/charge-point-map, while a more general charging point map can be found at https://www.plugshare.com/map/ireland.
EV charging Ireland
As fast EV chargers become more prevalent, it's important to know how to use them and what to expect. With a little planning, you can take advantage of fast charging when you need it and keep your EV topped up and ready to go.
Ever wondered about EO Chargers ….Check out our latest blog post for details.