Home chargers are the perfect solution for recharging your vehicle, and you might believe there's not a lot of difference between the chargers available. However, the best electric car home charger for your circumstances may not be the same as the best one for someone else!
Home charger plugs are not nearly as expensive to install as you would think, but it's worth understanding the difference between some of the available models before getting one installed.
Are all home electric car chargers the same?
No, they are not! While they all provide the same function, specific models offer extra features. In every case, a home charger for electric cars doesn't take up much space in your garage or driveway, and you can park your car right next to the connector and plug it in while the car is parked.
The speed of charging, connection options, and other factors are what make the difference.
Some home chargers can be better for the environment than public chargers because they can use electricity produced by renewable energy sources like solar and wind power – including from solar panels on your own property. While other electric car charging points for business may also benefit from renewable energy, you can be confident of this at home and benefit from reduced charging costs.
At Electric Car Charger Ireland, we recommend one of three products to be the best electric car home charger for our customers.
Rolec Basic Charger – Is this the best electric car home charger ?
The Rolec charger offers a Type 2 socket and a Type 2 tethered lead option. The difference is simply that one has a lead permanently attached, so you don't need to go cable-hunting to charge your vehicle.
The device gets the job done, and your vehicle is charged quickly. Perfect for those on a budget or for people who don't need the added features of more advanced models.
Zappi Smart Charger – Is this the best electric car home charger ?
The Zappi smart charger, fitted by our Zappi charger installers Dublin, is again available in Type 2 socket/Type 2 tethered variations but offers a significant step up in functionality.
Security is provided through PIN access to the charger, and the charging process can be optimized with dynamic load balancing. Dynamic load balancing is a system that balances the amount of power supplied for charging your vehicle, helping to prevent problems that may be caused by using the maximum amount of power available – especially when you want to use other electronic devices within your home.
Additionally, a smartphone app allows you to monitor and control your car charging from anywhere with an internet connection and is particularly useful for Electric Car Chargers For Office Charging
Some customers consider the Zappi charger to be the best electric car home charger as it is compatible with renewable energy charging. If you have access to solar energy or wind-powered energy, the generated power can be used to help with the charging process.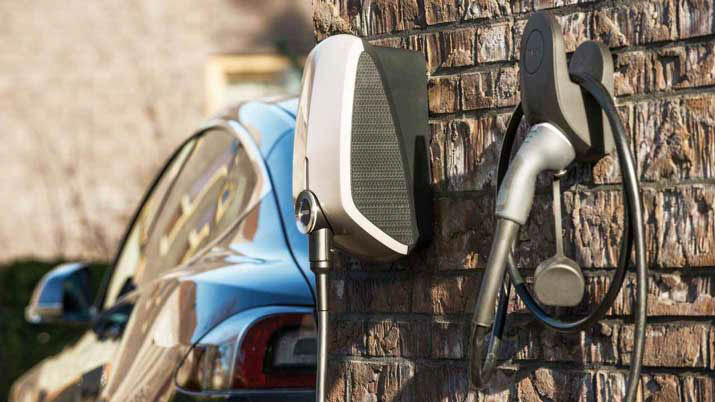 The Elvi charger is also available as a socket or tethered charger supports dynamic load balancing, and works with a smartphone app.
Instead of PIN access, security is provided with fob access to the charger, and smart billing is incorporated into the system to ensure you pay the best price for the energy you use.
What is a Level 2 home charger?
A Level 2 home charger is a charger that is capable of providing faster charging rates than a Level 1 charger. This is because Level 2 chargers draw more power from the socket than Level 1 chargers, which means charging can be at least two times faster.
Level 2 home chargers are perfect for offering the rapid recharging you need when you want your vehicle charged quickly.
Is a Level 2 charger worth it?
The cost of a Level 2 EV home charger installation is normally higher than for a Level 1 equivalent, but you will be able to recharge your vehicle twice as quickly. This can help with time management and travel planning.
If you only have one vehicle and tend to leave it parked up overnight, a Level 1 charger may suffice – but when you need to get charged up and ready to go, you'll be thankful for the higher power output of a Level 2 charger.
What is a Level 3 electric car charger?
A Level 3 charger is usually installed in a commercial environment and is often known as a "DC Fast Charger" in comparison to home models, which tend to use AC power.
DC allows higher voltages which means that Level 3 chargers can recharge your battery many times faster than Level 1 or Level 2 chargers.
What is the difference between Level 2 and Level 3 charging stations?
Quite simply, the same as the difference between Level 2 and Level 3 chargers – Level 3 uses DC power and can charge your vehicle more rapidly than the Level 2 alternative.
How much electricity do Level 1 chargers use?
Level 1 chargers use as little as 2kW of power an hour, whereas a Level 2 charger can use 20kW per hour. Of course, the same amount of energy will be needed to charge the battery, so the difference is found in the length of charging time.
A low-powered Level 1 charger will use the same amount of electricity as a Level 2 charger but will take several times longer to use the energy and charge the battery.
Which EV charging is best?
In most cases, convenience is what wins the debate. A higher-powered charger allows faster charging, which is always helpful, and being able to monitor your vehicle with a smartphone app is beneficial to many drivers.
For those who are looking to save the maximum amount of money (and want to protect the environment), the best electric home charger is usually one that allows access to renewable energy charging.
Dynamic load balancing can be necessary for a busy household, and smart billing can help manage your bills.
In a commercial environment, the EVBox business line of chargers provides all of the above features and the facility to charge multiple vehicles.
However, in the end, the best electric car home charger is the one that meets your needs and allows you to use your electric vehicle precisely as and when you need to.
---
With the sudden prevalence of electric vehicles, many people are asking, "Should I buy an electrical car?" is it the right time to change? Check out our latest blog post for details.