Quick Navigation
When you buy an electric or plug-in hybrid vehicle, you've made a good choice. Electric cars are great for the environment, fun to drive, and economical too. Car chargers are the only issue you may need to think about – what are the differences between different types of car chargers, which is best for you, and where can you find them?
Home Charging vs Commercial Charging
One of the most popular types of car chargers is a home charger. These are usually attached to your wall and installed by a professional electrician, who are expert Electric Car Charger Installers Ireland recommends; these EV chargers are best for people with their own garage or driveway.
The alternative is to use commercial charging stations, locations where charging points are available for you to replenish the battery in your vehicle. With a home charger, the electricity used is supplied from your home, and you will be directly responsible for the energy costs. With a commercial charger, you'll be paying another company for the energy used.
Electric Car Chargers For Businesses & Commercial chargers are becoming popular in car parks, especially at supermarkets. While some will allow you to charge for free while you shop, others will require payment to make use of the facility, which can be more expensive than charging at home.
Home Charging
Home chargers are usually linked to your home's 220-volt power grid connection. There are many different types of at-home car chargers, and the most basic models simply do exactly what is needed – they allow you to plug your vehicle in and charge the battery for you.
Of particular note are the smart car chargers developed by Zappi. The Zappi EV car chargers are available in different models, including 16A and 32A options. In short, the difference in amperage affects the amount of time it takes to charge your vehicle.
But it isn't just the simple options that make the Zappi car chargers stand out. A key benefit of the Zappi chargers is their ability to link into alternative energy sources. If your home is fitted with Photovoltaic (PV) solar panels or a wind energy generation system, Zappi car chargers can reduce the amount of power they draw from the grid – if enough energy is available, you can charge your vehicle using 100% renewable energy, adding zero to your energy bill.
Cleverly designed to allow simple software updates, the Zappi chargers are future-proofed and will be able to charge any future EVs that come onto the market.
While cost is always a factor, choosing the more advanced Zappi chargers may save you money in the long run, and don't forget that grants are available to help with the installation of Electric car chargers at home.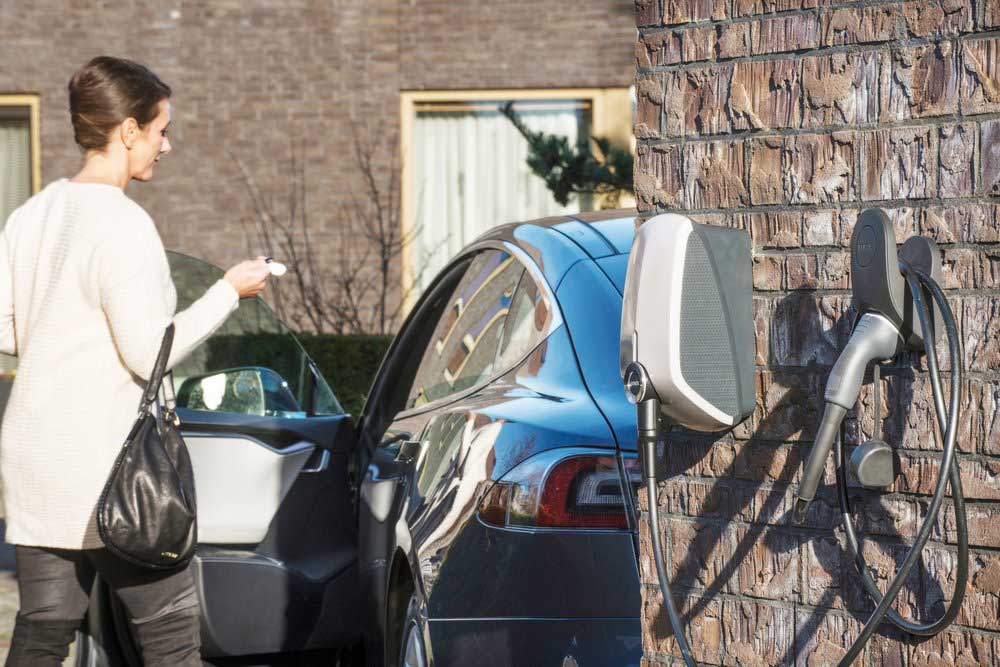 On-Street Charging Car Chargers
On-street charging is one of the simplest and commonly spotted forms of car chargers as they are now becoming a regular feature in many areas in Ireland. Charging your vehicle at these locations can be as easy as parking up for an hour or two to get enough power back into your battery so you're able to carry on with your journey. The simplicity of this type of car charger makes it perfect for those who are looking to charge their car in a public place while they are shopping, visiting a restaurant, or even walking around an area of natural beauty.
There is no installation required with on-street chargers (as they are not located on your property) but the downside is that these types of car chargers may not be the most cost-effective option as you need to pay for every hour of charging.
Destination Charging Car Chargers
Destination charging is the act of charging at a location you have driven to, rather than charging at home first. Destination chargers are often found at hotels, shopping centres and airports meaning they're perfect if you want your vehicle charged up while you settle in or look around.
They often have plenty of space around them so you can be sure your car will stay safe while it's being charged up. The downside is that these types of car charger can be expensive as they charge for every hour of charging and you may have to pay the parking fee while your car is being charged.
Commercial car chargers like this are manufactured by several companies, with one of the most popular options being EVBox. The company offers commercial, residential, and ultra-fast charging options, allowing anything from a single vehicle to a whole fleet to be charged easily and effectively.
Fast Charging Car Chargers
Fast chargers are a type of charger that will fully charge your battery in under an hour, but these types of car chargers can be quite expensive. They are useful if you want a quick top-up or if you're desperate to get somewhere in a hurry.
While fast chargers are the most expensive type of car charger, they can be a life-saver for those who need to travel long distances quickly, or for those who have waited until their battery is nearly flat and forgotten to charge it!
An average electric car using a conventional home charger can take up to 24 hours to charge up completely from an empty battery, although this is the extreme case – the average is closer to 7 hours. Fast car chargers can get you back on the road in around 30 minutes, potentially giving you between 50 and 200 miles of range (depending on the vehicle), which is quite an improvement on both the worst-case scenario and the average charging time.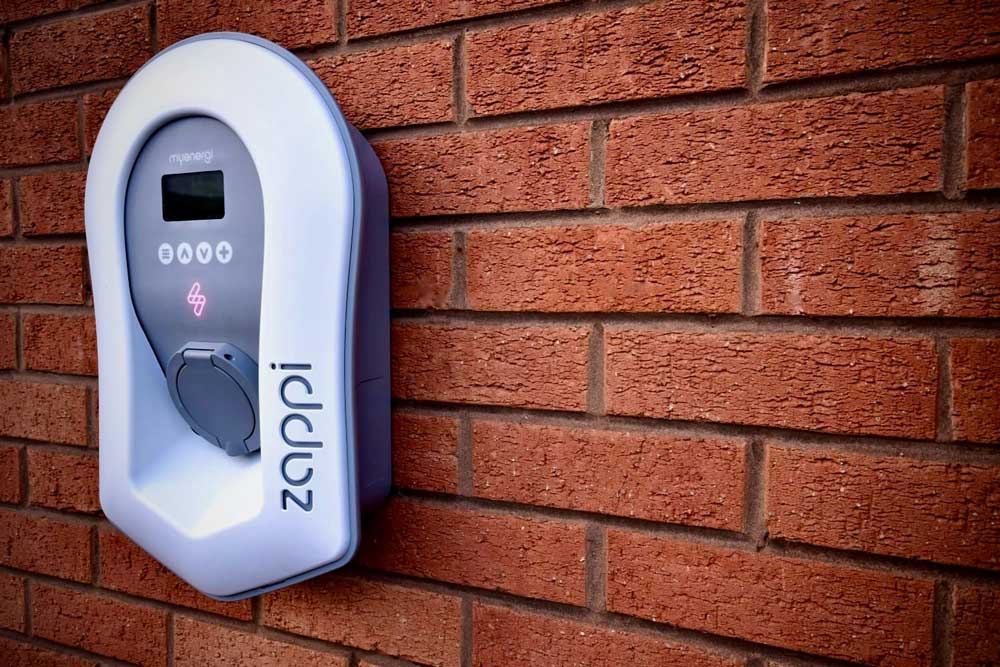 Do You Need an Electric Vehicle Charging Solution?
There are many types of car chargers on the market now, and while on-street and destination charging is always an option, home car chargers offer the highest level of convenience for many people.
If you're unsure about your exact requirements, or even the cost of installing a charger and subsequently charging your EV, we're here to help. Please get in touch if you'd like to know more about the right solution for your vehicle. if you'd like to know more about obtaining an SEAI EV grant to aid with the installation of a car charging point – check out our blog post – Electric Vehicle Home Charger Grant – Am I eligible and how do I get it?
Electric Car Charger Ireland, Suite 1, Rear Unit 7, Church Place, Glenageary, Co. Dublin, A96 A9Y0, | Phone: +353 1 515 93 36 – DRIVING DIRECTIONS
Electric vehicles are often heralded as the future of transportation and an environmentally friendly option, but Are Electric Cars Better For The Environment ?