Quick Navigation
EV home charger installation is a significant step to take for those looking for a greener lifestyle. EV home chargers can be simple to install for an experienced and skilled professional, and the benefits can be massive.
EV chargers come in many different types of designs, from traditional plug-in outlets to more modern inductive coils that can charge your car without even having to connect. We're happy to discuss your requirements and recommend the most suitable option for your EV home charger installation.
EV Home Charger Installation – The Reasons to Install an EV Charger at Home
1. Protect the Environment with an EV Home Charger Installation
EV home charger installation will help you to reduce your carbon emissions as you'll be able to effectively charge your vehicle when needed and avoid using fossil fuels – and you'll also be able to use any eco-friendly electricity available. If you have solar panels or a wind turbine, you can use the generated energy to top up your vehicle.
2. Save money on Fuel with an EV Home Charger Installation
Using an EV will save money on fuel in any case, but using a home charger can make it even more cost-effective. You won't need to pay a premium to use public charging points, and your electricity tariff may make it an even more attractive proposition – especially if you can tap into solar or wind energy.
3. Convenience
You won't need to find a public charging station, and you can top your vehicle up overnight with no worries. Your charger is right there, at home with you and your vehicle, and it's simply a matter of connecting up your vehicle. There is no waiting around at a public location; you can simply get on with whatever you want to do at home.
4. Faster Charging
You don't need to wait for a public charging point to become available, and home chargers for electric cars can often be faster than public chargers – especially if you opt for a Level 2 charger.
5. Safety
Electric vehicles aren't cheap, and it is wise to look after them. Charging your electric vehicle in a public location is fine, but many people feel vulnerable while doing so. Whereas a fossil-fuel-based vehicle could be topped up in moments, it takes longer to charge an EV. This could open you up to the possibility of theft or vandalism – while it's unlikely, charging at home can present a safer option.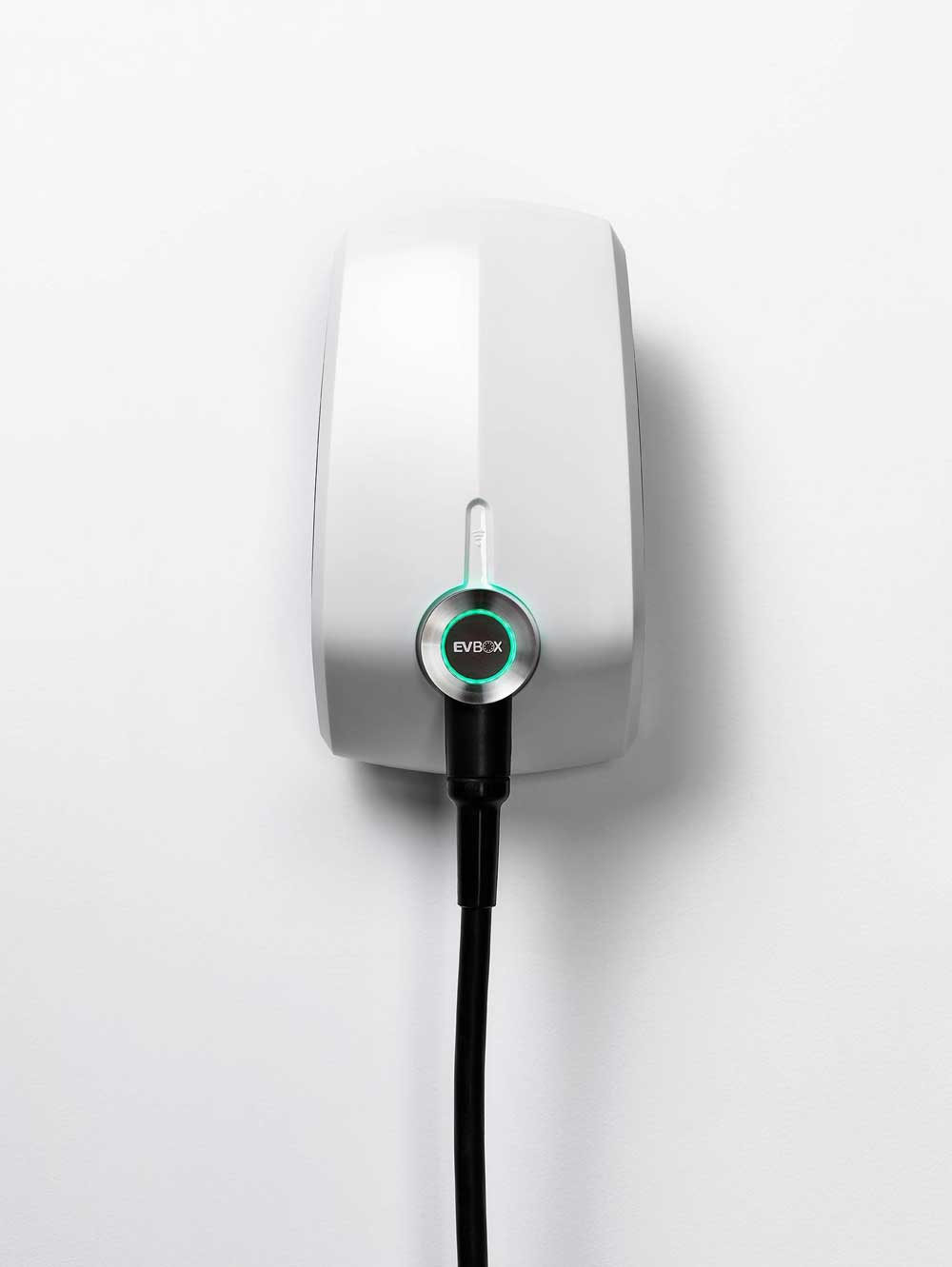 EV Home Charger Installation  – Can I install an EV charger at home?
Yes, EV chargers are fantastic additions to your home for the reasons noted above. They can be installed in garages or outside as part of an EV home charger installation and can even feature the ability to charge two cars at once. As noted above, EV home chargers will help reduce your fuel bills and provide great charging convenience.
However, there are a few things to consider. You'll need a space to park the car while it charges – you can't install a private EV charger on a public road easily. You may be able to obtain permission from the local council to do so, but there's nothing stopping someone from parking in "your spot"!
Suppose you install a charging point on your driveway/garage/side of your house. In that case, it will usually be considered to be a permitted development, and you won't need any kind of planning permission for an EV home charger installation.
Can I install my own EV charging point?
In short – no. While on the surface, it appears simple enough to install an EV charger, you would be working with mains electricity. In any form, this has the potential to kill if not handled correctly, and for any electrical work in your home, it is always wise to obtain the services of a skilled and qualified electrician.
The SEAI (Sustainable Energy Authority of Ireland) maintains a database of certified electricians who they trust to install EV home chargers safely and efficiently. There are many regulations to follow when commencing electrical work, including for safety, cable quality, etc.
Public liability must also be considered. If you attempt to install your own EV charging point and get something wrong, what happens if the resulting problem causes damage to your neighbour's home? With the skills and experience of a certified electrician, this is highly unlikely to occur, and insurance will be in place to protect against the eventuality. Your own EV home charger installation will only be covered by your insurance, so it is best avoided if you don't have specific insurance for installing electric chargers and public liability insurance.
Can you install a DC fast charger at home?
A DC fast charger, also known as a Level 3 charger, can charge most electric vehicles extremely quickly. From a low battery state to 80%+ in around half an hour can be expected, and you can be on your way quickly.
Unfortunately, DC fast chargers use a tremendous amount of power quickly. When the infrastructure has been designed to support this, it isn't a problem. That's why you see Level 3 chargers available in certain locations, as they have had the underlying utilities set up to handle a sudden power drain.
In a residential situation, you're sharing the power you use with the rest of the street. Using a DC fast charger would potentially cause an issue with the electricity supply in your area, and as such, they cannot currently be installed safely at home.
The cost of a DC fast charger would also prove to be prohibitive. While grants for Electric Car Chargers are available from the SEAI to help with the cost of EV home charger installation, Level 3 chargers cost significantly more than Level 1 or 2. As an example, the physical cost of a Level 1 charging unit could be under €1000, whereas a Level 3 charger could be €20,000 or more.
EV Home Charger Installation – What kind of EV charger should I buy?
Aside from DC fast chargers, there are many different EV home chargers to choose from. It really will depend on your requirements and how much money you're prepared to invest.
Grants are available to help with the purchase cost of electric vehicles and chargers, and with our experience with installing EV chargers, we're always able to recommend the correct type of charger for your needs. We offer a free survey and quotation service, so you'll never need to guess how much it will cost to have your EV home charger installation completed.
Are you searching for "EV charger installers near me", we know that we will be the right choice for you.