Commercial EV charger installation is becoming more common as the popularity of electric vehicles grows. In many cases, charging facilities are expected to be available on business premises for staff and customers to use – in other cases, it is required as more businesses discover the benefits of switching to an electric fleet.

If you're planning a commercial EV charger installation, there are a few things to keep in mind. Here are our top 10 tips:
1. Determine your needs
The first step is to determine your needs. How many vehicles do you need to charge? What is the expected usage pattern? What type of vehicles will be using the charger?
If you underestimate the number of vehicles that need charging, you may find that people become frustrated or that some of your fleet is constantly out of action. On the other hand, if you overestimate, you may be wasting money on unnecessary infrastructure.
2. Consider the location
The next step is to consider the location of the charger. Where will it be installed? Will it be visible or hidden away? Is it simple to connect to the electricity supply?
Location can affect the cost of EV charger installation significantly. If car parks need to have channels put in for extra cabling, the shorter the cable run, the less it will cost. The amount of work your contractor needs to complete will impact the amount of time required to complete the job, and longer cables simply cost more. Add in the cost of digging holes and restoring the surface afterwards, and you'll begin to see why it can add to the overall price.
The location of commercial EV charger installation is also important for the intended usage. If it's for EV fleet charging, the location should be where they park. If it's for customers, put it somewhere convenient for them. When you need to provide charging facilities for both your fleet and customers, you may need to consider having two separate charging locations.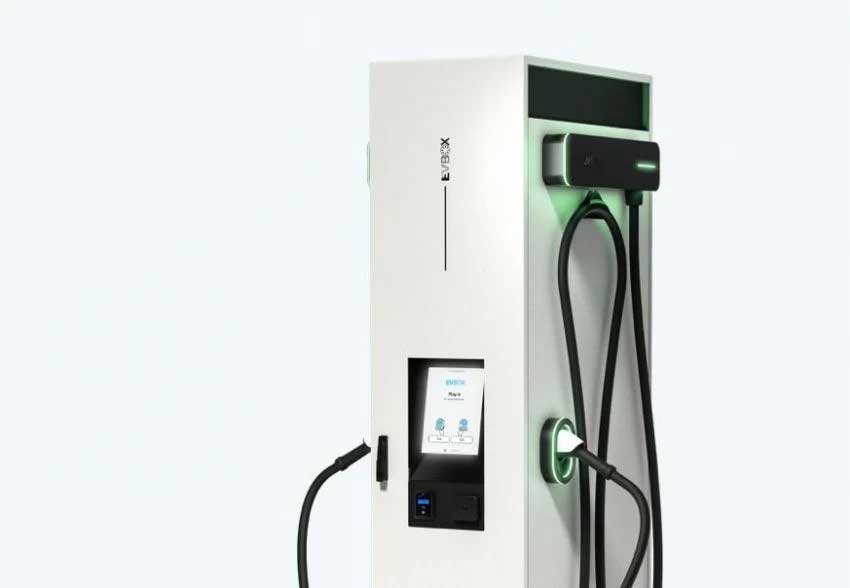 3. Choose the right type of charger
There are a variety of chargers on the market, so it's important to choose the right one for your needs. Some factors to consider include:
The type of vehicle you're charging
The power requirements
The amperage
The voltage
The connector type
If you're unsure about any of this, you might need to consult with a professional team, which leads us to our next tip.
4. Get expert help
If you're unsure which charger is right for you or how (or where) it should be installed, it's a good idea to get expert help from the early stages. The team at electriccarcharger.ie is powered by Phoenix Electrical Services. As an electrical services provider to the commercial, industrial, and domestic markets for nearly four decades, we understand every aspect of commercial EV charger installation.
As expert commercial EV charger installers our aim is to provide the right solution for your business, keep the commercial EV charger installation cost competitive, and deliver exceptional customer service every step of the way.

5. Make sure you have the right permits and permissions
Depending on where you live and the local council's requirements, you may need to obtain a permit and/or planning permission before installing a charger. This is usually the case if you're planning to install the charger in a public space, such as on a street or in a car park.
The process and cost of obtaining a permit or planning permission will vary depending on your location, so it's important to check with your local authority before you proceed with the installation.
Again, we're on hand to advise and assist if you are in any doubt.
6. Consider the cost
The cost of commercial EV charger installation can vary depending on multiple factors, so it's important to get a quote and understand what you are getting before making a decision. Some things to consider include:
The type of charger you choose
The number of chargers you need
The location of the charger and the work required for installation
The complexity of the installation
You may find it appropriate to obtain quotes from several companies for commercial EV charger installation. Always keep in mind the level of service you will receive, as well as the ability and experience of the company in question.
At Electric Car Chargers Ireland, our experience is unmatched, and we'll always put your needs first.
7. Get the right insurance
If you're planning to install a charger on your business premises, it's important to make sure you have the right insurance in place. Electric Car Chargers Ireland's Team are fully insured to protect you in the unlikely event that any damage or accidents occur during the charger installation.
You will need to check with your insurance provider whether your current policy includes installing and operating a commercial EV charger, and whether it includes cover for the public should the charger be made available for general use.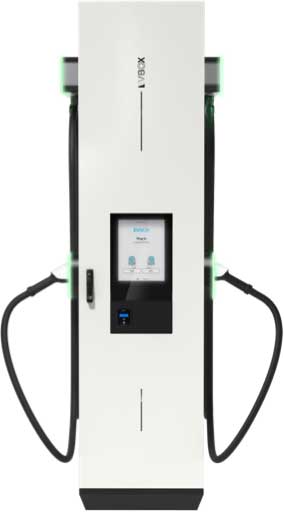 8. Choose the right commercial EV charger installation team
When your charger has been installed, it's important to ensure it works correctly and safely. We test our commercial EV charger installations carefully and adhere to all guidelines and regulations to prevent any problems or issues.
9. Train your staff
Many people may not have used an EV charger before, so it is important to let your team know how to use a charger safely. Be sure to guide them with safety instructions and how to operate the charger.
If you have any questions about training your staff or would like us to provide training, please don't hesitate to get in touch.
10. Enjoy the benefits!
Installing a commercial EV charger can offer many benefits for your business, including:
Improved customer satisfaction and retention
Reduced fuel costs
A positive environmental impact

EV charger installation requirements
The installation requirements will vary slightly across the country, but the most important requirement is that professionals complete the work. Do not attempt to install an EV charger yourself, as any errors could lead to injury or death.
By following the tips above, you can ensure that your commercial EV charger installation goes smoothly and that your business is prepared for the switch to electric vehicles. If you have any questions about commercial EV charger installation or would like a quote, please don't hesitate to contact the Electric Car Chargers Ireland expert team. We're always happy to help!
Related search terms: commercial EV charging station price, electric car chargers for hotels, commercial car charger installation, how much does it cost to install an EV charger, cost of commercial EV charging stations, installing a commercial EV charging station, commercial electric charging stations, commercial EV charging stations, commercial electric car charging stations, commercial EV charger installation, commercial EV charger installation cost