EV Charging Station Contractors – As a business owner, you know that it's important to stay ahead of the curve. You may be thinking about installing an electric vehicle (EV) charging station for your employees or customers. If so, there are a few things you need to keep in mind before you decide. Here are eight factors to consider when hiring an EV charging contractor / EV charger installers.
1. Experience and Expertise of the EV Charging Station Contractors
You need EV charging station contractors with experience and expertise. They should be able to advise you on the best type of charger for your needs, as well as the most suitable location to install it – this is particularly important for a business as you need your charging points to be in locations that are convenient for employees and customers to use, but not in the way of the daily running of your business.
EV charging station electricians need experience and expertise to get the job done safely, efficiently, and to your satisfaction. Electric Car Charger Ireland is operated by Phoenix Electrical Services and can boast over 35 years of experience providing services and support for businesses in Ireland. During this time, our team members have seen just about everything – so if there's a problem, we'll have the solution.
2. SEAI Approval
SEAI approved EV charger installers – EV charging station contractors approved by the Sustainable Energy Authority of Ireland (SEAI) – give you peace of mind. You know that by achieving SEAI approval, they've met a number of standards, including being able to provide a quality service, having the necessary technical competence, and adhering to health and safety standards.
This ensures that your charging station meets all safety and quality standards following Irish regulations.
Furthermore, should you find that your business is eligible for any grants or support when installing EV infrastructure, you'll need SEAI approved EV charging station electricians to take advantage of them.
3. Turnaround Time
When you're running a business, time is money. You need EV charging station contractors who can work quickly and efficiently to get the job done with as little disruption to your operations as possible.
Look for EV charger contractors who can schedule charging station installation and repair work around your business hours, ideally offering a 24-hour support service – this means that if an issue crops up outside of regular working hours, you know that it will be dealt with promptly.
4. Site Assessment
Good EV charging station contractors will conduct a site assessment to determine the best location for your chargers. They will also consider things like the surrounding traffic and potential hazards. The EV charger installers Dublin & Zappi Charger Installers Dublin needs are the ones who put your safety first.

5. Project Management by the EV Charging Station Contractors
A reputable contractor will be able to handle all aspects of the project, from start to finish. This includes obtaining permits, scheduling inspections, and coordinating with other tradespeople.
Should planning permission be required for any work to be completed, your EV charging station contractors will be able to advise you of this requirement. The measure of high-quality service is found in how well the contractors can assist you with planning applications!
6. Compatibility
It's important to choose a contractor that can provide EV chargers that are compatible with the vehicles your business needs to charge. EV home charger installation in Ireland allows people to charge their vehicle at home, so they will expect a compatible option at your business premises.
There is no benefit to installing EV chargers if they can't be used by most of your employees, customers, or visitors. It would be best if you were confident in the ability of your EV charging station electricians to deliver high-quality results.
7. Communication
Your EV charger installation requirements might not include the ability to communicate easily with your contractor, but trust us – it's important! A good EV charging station contractor will keep you updated throughout the project. They will let you know about any changes or delays and answer any questions you may have.
Poor communication can lead to frustration on both sides, so it's best to avoid it. We pride ourselves on our availability and being able to explain complex concepts in an easy-to-understand way.
8. Aftercare and Maintenance from the EV Charging Station Contractors
Your relationship with your EV charging station contractor doesn't have to end when the installation is complete. We believe that it's just beginning!
The best EV charger installers in Dublin will offer an aftercare and maintenance service to ensure that your chargers are always in good working order. This peace of mind is invaluable, particularly for businesses that rely heavily on EV charging.
Ensure that the EV charging station contractors you choose offer a warranty on their workmanship. This will give you peace of mind knowing that your investment is protected in case of any problems down the road.
Comprehensive maintenance plans can also be negotiated into the EV charging station installation cost, so it's worth getting a quote from your contractor to see whether this is a realistic option for you.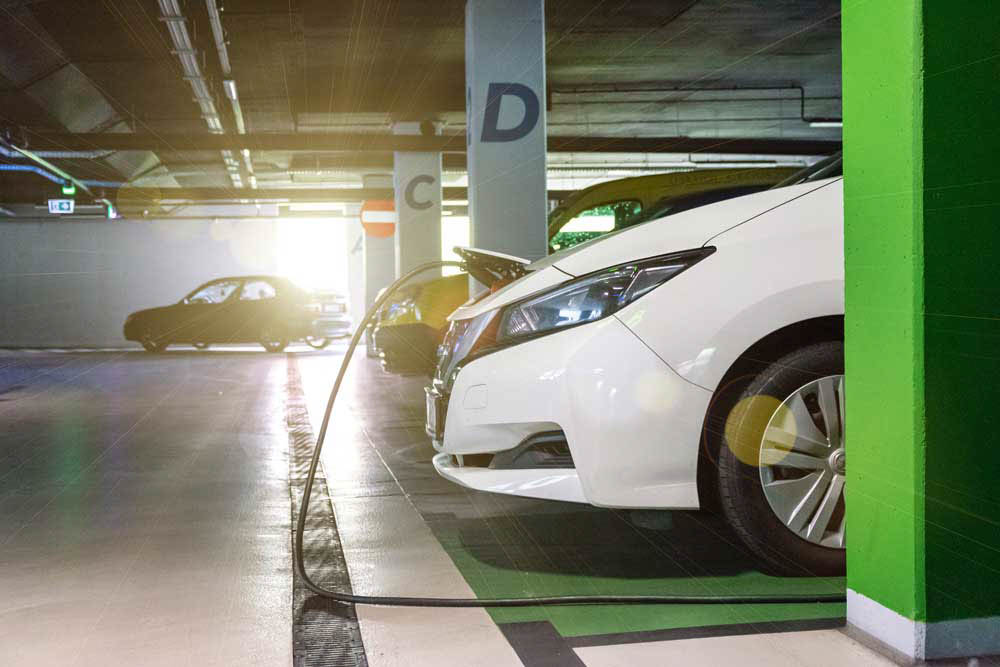 EV Charging Station Contractors – EV Charge Installers Dublin
Choose EV charging station electricians who offer high-quality workmanship, excellent customer service, and aftercare and maintenance. Above all, ensure that your chosen contractor understands as much as possible about EV charging.
It's not just about the chargers themselves – EV charging station contractors should also be able to advise you on energy-efficiency measures that can help reduce your carbon footprint and electricity bills. For example, they may recommend using timers or occupancy sensors to reduce charging times when no one is around to use the chargers or installing solar panels to offset the cost of the electricity used by the chargers.
Hiring an EV charging station contractor is a big decision. However, if you keep these eight factors in mind, you can be sure that you're making the best choice for your business.
EV Home Charger Installation Ireland
If you're looking for EV home charger installation in Ireland, we've got great news – Electric Car Charger Ireland's expert Team can handle that too! We are SEAI approved EV charger installers, which means we can provide you with a home charger that might be eligible for grant funding.
Our team of EV charging station electricians are fully qualified and experienced in EV home charger installation also, so you can rest assured that your charger will be installed to the highest possible standard.
If you'd like more information about EV Charging Station Contractors, please get in touch with Electric Car Charger Ireland's Team of EV charger experts.

Related searches: EV chargers Ireland, EV charger installers near me, EV charger installers Ireland, EV charger installers Dublin, SEAI approved EV charger installers, EV home charger installation Ireland, EV charger installation requirements
---
Ever wondered about….Electric Car Chargers for Hotels – Read our latest blog post for details